Our team is led by Professor Nimmi Ramanujam at Duke University and Professor John Schmitt at the Duke University Medical Center. Our team consists of faculty, postdocs, students, and staff across Duke.
Our partners include 3rd Stone Design, PATH, La Liga Contra el Cancer, The Kilimanjaro Christian Medical Center, Kenyatta University, and the University of North Carolina Chapel Hill.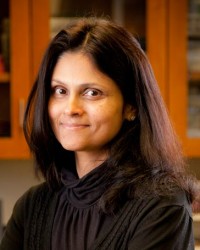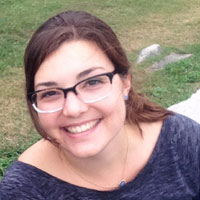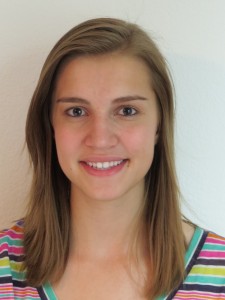 Nimmi Ramanujam, PhD
Professor of Biomedical Engineering, and Pharmacology and Cancer Biology, and Global Health
Dept. of Biomedical Engineering, Duke University
Since coming to Duke University in 2005, Prof. Ramanujam has established the Tissue Optical Spectroscopy laboratory. Prof. Ramanujam's group is innovating on optical strategies to peer into the biological landscape of thick tissues. Technologies being developed in her lab leverage principles of optical spectroscopy, optical sectioning microscopy, and molecular imaging to address cancer-screening in resource-limited settings. Prof. Ramanujam is leading a multi-disciplinary effort to translate these technologies to clinical applications in the breast, and cervix. In addition to her academic efforts, Prof. Ramanujam has spun out a company, Zenalux, to commercialize several of the technologies developed in her lab.

Prof. Ramanujam has received several awards for her work in cancer research and technology development for women's health. She received the TR100 Young Innovator Award from MIT in 2003, a $2.5M DOD Era of Hope Scholar award in 2004, the Global Indus Technovator award from MIT in 2005 and a $3M Era of Hope Research Scholar award in 2009 and an NIH BRP grant in 2011. In 2011, she received the Stansell Family Distinguished Research Award from the Pratt School of Engineering at Duke University. Dr. Ramanujam is a fellow of OSA, SPIE and AIMBE.

Dr. Ramanujam earned her Ph.D. in Biomedical Engineering from the University of Texas, Austin in 1995 and then trained as an NIH postdoctoral fellow at the University of Pennsylvania from 1996-2000. Prior to her tenure at Duke, she was an assistant professor in the Dept. Biomedical Engineering at the University of Wisconsin, Madison from 2000-2005.
Robert Miros
CEO, 3rd Stone Design, Inc.
The fearless leader and Designer in Chief of 3rd Stone Design, Inc., Robert led efforts to improve upon the form factor of the Pocket colposcope and ready the device for large-scale manufacturing. Robert brings a mix of mechanical and industrial design chops, business savvy, and unbridled optimism. He founded 3rd Stone to be a vehicle for the power of design in solving life's persistent problems. During his 20+ year career he has earned a lot of patents, been responsible for more than a few product successes, and learned a good story or two. On the weekends he works out the cobwebs by maintaining an even cadence of 88 rpm on his bicycle.
Jenna Mueller, PhD
Post-doctoral Researcher, Dept. of Biomedical Engineering, Duke University
Jenna received a B.S. degree in bioengineering with a minor in global health technologies from Rice University, and completed both an M.S. and Ph.D. in biomedical engineering at Duke University. Currently, Jenna is a postdoctoral researcher, who is interested in the intersection of biomedical engineering and global health.  Specifically, she is interested in developing low cost optical devices and therapies to diagnose and treat cervical cancer in resource limited settings. In her spare time, Jenna can be found doing yoga, playing piano, barbecuing with her husband Collin, or hanging out with her dog Julian and 4 chickens.
Christopher Lam, MScGH
Ph.D. Candidate, Dept. of Biomedical Engineering, Duke University
Chris graduated in 2007 from the University of Cincinnati with a Bachelor's of Science in Biomedical Engineering and was awarded the Herman Schneider Medal. His undergraduate and post-baccalaureate research at Cincinnati Children's Hospital, focused on understanding the pathophysiology of a severe form of congenital heart defect known as Hypoplastic left heart syndrome and supporting efforts for the clinical translation of in-utero fetal cardiac repair surgery.  He spent three months in China as a visiting research fellow at the George Institute for Chronic Disease to investigate factors for non-compliance in anti-hypertensive medication.   Chris is currently a Duke Global Health Institute Doctoral Scholar and his dissertation research is focused on the design, implementation, and enhancing the capabilities of a point of care cervical cancer screening platform aimed to improve access in limited-resource settings.  When not in lab, Chris and his dog Sammy can usually be found exploring the outdoors, building wooden furniture, painting watercolors, or wrenching on his truck.
Mercy Asiedu, BSc
Ph.D. Candidate, Dept. of Biomedical Engineering, Duke University
Mercy received a BSc in Biomedical Engineering from the University of Rochester, NY. As a summer research fellow at the Mayo Clinic, she developed a Matlab based guide user interface to process clinical elastography data from breast and thyroid cancers. This generated an interest in the applications of biomedical imaging to cancer. At Duke, Mercy works on developing imaging tools and algorithms for speculum-free and automated cervical cancer screening, with interests in global health applications. Outside of school and research, she enjoys traveling, sightseeing, reading and watching movies. Email: Mercy.Asiedu@Duke.edu
Robert Morhard, MS
Ph.D. Candidate, Dept. of Biomedical Engineering, Duke University
Robert obtained a BS in Biomedical Engineering and Materials Science and Engineering from Carnegie Mellon University in 2012.  In 2014 He received an MS in Biomedical Engineering from the Swiss Federal Institute of Technology - Zurich  At Duke he works on developing a low-cost ablative tumor therapy for use in resource-limited settings.  In his spare time he enjoys long distance running, hiking, camping and traveling.   Email: robert.morhard@duke.edu
Corrine Nief, BSc
Ph.D. Candidate, Dept. of Biomedical Engineering, Duke University
In 2016 Corrine obtained a BSc in Engineering with minors in Math and Chemistry from Baylor University. She was a summer researcher at Oak Ridge National Lab studying protein structure dynamics with super-computing. Later, she studied mitochondrial protein energetics at The National Institutes of Health. Now at Duke, her research is focused on developing low-cost cancer treatments for cervical and breast cancer. In her spare time Corrine enjoys cycling, hiking, playing soccer, and going on road trips. Email: Corrine.Nief@duke.edu
Max Kellish, BSE
Post-baccalaureate Researcher, Dept. of Biomedical Engineering, Duke University
Max received a BS in Engineering from Duke University in 2015. He worked as an undergraduate researcher at Duke exploring the role of neurotransmitter response to drugs of addiction in adolescent mice. Now, as a post-baccalaureate researcher with the TOpS lab, his work focuses on low-cost cervical cancer screening with the Pocket colposcope. Outside of the lab Max spends his time motorcycling, playing soccer, and exploring local restaurants with his roommates. Email: Mark.Kellish@duke.edu
Jenna Peters, BS
Post-baccalaureate Researcher, Dept. of Biomedical Engineering, Duke University
Jenna received a BS in Neuroscience with a minor in Chemistry from Duke University in December of 2016. As an undergraduate, she spent three summers in Muhuru Bay, Kenya teaching and conducting global health and education research. Currently, she is working with the Center on the project to improve cervical cancer detection in low-resource settings and on projects to increase diversity in STEM at Duke and around the globe. Jenna dreams of being a physician and also enjoys hiking, cross-country skiing, traveling, and discussing effective altruism.  Email: jenna.peters@duke.edu
John Schmitt, MD
Professor of Obstetrics and Gynecology, Duke University School of Medicine
Dr. Schmitt has practiced General Obstetrics and Gynecology for more than 30 years. Fifteen of those years were spent in a very busy private practice in Raleigh while the remainder has been spent in an academic practice as a member of the clinical faculty at both the University of Virginia and most recently at Duke University. His clinical experience has left him with great regard for the patient care component of clinical studies involving screening and treatment methods for premalignant diseases of the uterine cervix. Dr. Schmitt is currently Director of The Cervical Cancer Prevention Clinic at Duke and Vice Chair of Outreach. His research interests revolve around cervical cancer prevention and improving maternal health, as well as widening access to care and reducing cervical healthcare disparities both in the US and the developing world. He spends part of his time at Kilimanjaro Christian Medical Center in Moshi, Tanzania, where he works in the colposcopy clinic and trains healthcare providers on the Pocket colposcope.
Gino Venegas, MD
Executive Medical Director and Gynecologist/Oncologist/Colposcopist, La Liga Contra el Cancer
Dr. Venegas is currently the Executive Medical Director of the Peruvian League Against Cancer (La Liga Peruana de Lucha Contra el Cancer) and a practicing gynecologic oncologist graduated from the National Institute of Cancer Diseases. Dr. Venegas ran a 250 patient clinical study in Lima, Peru comparing the pocket colposcope to a standard digital.

The Liga Peruana de Lucha Contra el Cáncer, founded in 1950, is focused on reducing the high incidence of cancer in Peru, through its three centers for prevention and detection located in Lima (Pueblo Libre, Center of Lima and Surquillo) and its 17 subsidiaries distributed throughout Peru. (Arequipa, Cajamarca, Cusco, Chiclayo, Chincha Huanuco, Ilo, Madre de Dios, Piura, Puno, Tacna, Moquegua, among others).
Lisa Muasher, MD, MPH
Assistant Professor of Obstetrics and Gynecology, Duke University School of Medicine
Dr. Lisa Muasher is an obstetrician-gynecologist with affiliations at multiple hospitals in the triangle area of North Carolina, including Duke Regional Hospital and Duke University Hospital. She received her medical degree from Brody School of Medicine at East Carolina University and has been in practice for more than 20 years. Dr. Muasher uses the Pocket colposcope in a research study at Duke University Medical Center comparing the image quality of the Pocket colposcope to a standard colposcope in a clinical setting.
Peyton Taylor, MD
Faculty, Duke Department of Obstetrics and Gynecology and Duke Global Health Institute
Dr. Peyton T. Taylor joined the faculty at the Duke Department of Obstetrics and Gynecology and Global Health Institute in 2012. He joined Professor John W. Schmitt in in the Duke/KCMC Women's Global Health Collaboration in Moshi, Tanzania. Together they provide on-site teaching and research support for the specialty training programs in the Department of Obstetrics and Gynecology at the Kilimanjaro Medical Centre (KCMC).

Immediately prior to his appointment at Duke, Dr. Taylor retired from the faculty of the University of Virginia as the Richard N. and Louise R. Crockett Professor Emeritus and had served as the founding Director of the Division of Gynecologic Oncology, the Medical Director and the Deputy Director of the NCI-designated UVA Clinical Cancer Center, and a former member of The Commission on Cancer of the American College of Surgeons. Dr. Taylor has a long history of investigating innovative screening and treatment methods for cervical cancer and other gynecological malignancies.
Bariki Mchome, MD
Obstetrician and Gynecologist, Kilimanjaro Christian Medical Center
Dr Bariki L Mchome is an Obstetrician and Gynaecologist at KCMC referral hospital in Northern Tanzania. He is also a lecturer at Tumaini University KCMUCo. He currently heads a zonal unit for cervical and breast cancer screening in Northern Tanzania. His research interests focus on gynaecological malignancy and the differences in HPV natural history among HIV positive individuals as compared to HIV negative. Moreover, he is involved in testing and validating adjunct VIA enhanced image interpretation in LMIC.

As a clinician working in a country with overwhelming burden of cervical cancer, Dr Bariki feels research initiatives to promote efficient and cost effective primary screening programs are of paramount significance. His other clinical responsibilities include training primary health care providers to conduct cervical screening and treatment and setting up satellite networks for referral and consultation from primary health facilities.
Anthony Wanyoro, MMED, PhD
Obstetrician Gynecologist, Kenyatta University School of Medicine
Dr. Wanyoro is a holder of MMED in OBS/Gynae with extensive experience as a gynaecologist obstetrician resource constrained environment. He is a holder of PhD in epidemiology. His PHD research was on The Use of the Mobile Phone SMS Service to Enhance Cervical Cancer Screening in Kenya. He recently completed 2 collaborative studies: point prevalence of post Caesarean Section surgical site infections with investigators from OASIS Global, USA, and A Side-by side comparison of a transvaginal colposcope to standard of care visual inspection in a 50-patient pilot study on women undergoing cervical cancer screening with investigators from DUKE University. He is passionate about the reduction of preventable maternal and neonatal mortality and morbidity in Africa. Towards this end he has helped in implementation of policy change towards antibiotics use and prophylaxis following surgical operation and is currently looking at innovative ways of improving maternal and neonatal health. He is currently collaborating with UCSF and KEMRI as a Co PI in Preterm Birth Initiative EA
Megan Huchko, MD, MPH
Associate Professor of Obstetrics and Gynecology and Global Health
Megan Huchko, MD, MPH, has a dual appointment as an associate professor in the department of obstetrics & gynecology and the Duke Global Health Institute. Huchko, who earned her bachelor's degree at Duke, completed medical school at the Albert Einstein College of Medicine and residency training at the Columbia Presbyterian Medical Center. Prior to coming to Duke, she was an associate professor of medicine at the University of California, San Francisco, where she completed her fellowship in reproductive infectious disease and joined the faculty in 2009. She practices as an OB/GYN generalist and specializes in cervical cancer prevention through her clinical work and global women's health research. Dr. Huchko's research focuses on optimizing the diagnosis and treatment of cervical cancer among vulnerable women in settings where health disparities occur. She has been working with the Family AIDS Care and Education Services (FACES) program in the Nyanza Province of western Kenya since 2006. She designed and implemented a cervical cancer screening and prevention (CCSP) program for HIV-infected women enrolled in care at FACES. The CCSP program has provided a clinical resource, as well as a cohort, to evaluate the epidemiology of cervical cancer among HIV-infected women, the feasibility of integrating cervical cancer prevention programs into HIV and general outpatient clinics, the safety of various diagnostic and treatment modalities, the efficacy of low-cost/low-resource screening modalities in HIV-infected women and provider and patient-level barriers and facilitators to uptake of cervical cancer prevention activities. Currently, she is carrying out several large studies in central Uganda and western Kenya to evaluate the optimal implementation strategy for HPV-based cervical cancer screening in rural settings.
Gita Suneja, MD, MS
Associate Professor of Radiation Oncology and Global Health
Dr. Gita Suneja is associate professor in the departments of radiation oncology and global health at Duke University. Her clinical specialties include the treatment of breast and gynecologic malignancies. Her research program is focused on health services research, access to cancer care and patient outcomes. She has a particular interest in disparities in cancer treatment and outcomes of HIV-infected cancer patients, both in the United States and Botswana. At Duke, Dr. Suneja will be working to address disparities in cancer treatment in HIV-infected people and developing programs to grow cancer capacity in low and middle income countries Dr. Ramanujum and Dr. Suneja share a passion to improve access to cancer prevention and screening paradigms in low and middle income countries. They are collaborating on several projects with the goal of increasing awareness of cervical and breast cancer prevention approaches, identifying at-risk populations, and harnessing technology to improve access to cancer care.
Groesbeck Parham, MD
Professor of Gynecologic Oncology, University of North Carolina at Chapel Hill
Groesbeck Parham, MD is Professor of Gynecologic Oncology in the Department of Obstetrics and Gynecology at the University of North Carolina at Chapel Hill. He lives and works in Zambia where he is Honorary Professor at the University of Zambia and leads the Women's Cancer Control Collective. Dr. Parham completed his obstetrics and gynecology residency at the University of Alabama at Birmingham, urogynecology fellowship at the University of London and Khartoum Teaching Hospital in Sudan, and gynecologic oncology fellowship at the University of California, Irvine.

The large "see and treat" cervical cancer prevention platform that he helped develop in Zambia (Cervical Prevention Prevention Program in Zambia) will be used in his collaboration with Dr. Ramanujam to investigate the ability of the pocket colposcope to advance the global movement to reduce deaths from cervical cancer through the use of resource-appropriate technology.
Johanna Halfon, MD
Clinical Associate in the Department of Obstetrics and Gynecology, Duke University School of Medicine
Dr. Halfon has been focused on global women's health throughout her medical career. She received the Doris Duke International Clinical Research Fellowship through Yale University while in medical school, spending a year in Accra, Ghana studying the relationship between HIV and malaria in pregnancy. She also received a Johnson and Johnson award as a medical student to work in the OBGYN wards of Mulago Hospital in Kampala, Uganda. She completed her OBGYN training at Columbia-NY Presbyterian Hospital in 2014. She is currently an OBGYN Global Health Fellow at Duke University living in Kigali, Rwanda. She also does clinical OBGYN work in Moshi, Tanzania. Her focus is on issues surrounding maternal mortality in resource-limited environments, specifically infectious complications post-cesarean section. Dr. Halfon intends on maintaining a global health focus in her academic career and potentially pursuing a maternal-fetal medicine fellowship in the future.
Neerja Bhatla, MBBS, MD
Additional Professor in the Department of Obstetrics and Gynaecology, All India Institute of Medical Sciences
Neerja Bhatla is Additional Professor in the Department of Obstetrics and Gynaecology at the All India Institute of Medical Sciences, New Delhi. She is a graduate and postgraduate of this prestigious medical school and has been on the Faculty since 1989. She is also an Adjunct Faculty Member of the Clinical Epidemiology Unit at AIIMS, which is an affiliate of the International Clinical Epidemiology Network (INCLEN). Dr. Bhatla has successfully undertaken numerous research projects in India on cervical cancer screening in low resource situations, HPV epidemiology, a trial of the rapid, affordable test and HPV vaccine trials. She has been the recipient of a UICC Fellowship at the University of Cape Town on the subject of Community-based Screening Programs and has worked in collaboration with the International Agency for Research on Cancer (IARC), Lyon, France and the Johns Hopkins Bloomberg School of Public Health, USA. She has been a member of several committees on issues of cervical cancer prevention. She has published over 90 papers in national and international journals, has contributed to FIGO guidelines, written chapters in books and monographs and edited a Textbook of Gynaecology. She is also on the review boards of several scientific journals. She is Vice President of the Asia Oceania research organization on Genital Infections and Neoplasia (AOGIN) and the Founder President of AOGIN-India.
Ravi Mehrotra, MD, PhD, FRCPath
Director, Institute of Cytology and Preventive Oncology (ICPO)
Mehrotra
J.S. Malliga, MD
Assistant Professor of Gynecologic Oncology and Head-in-charge of Preventive Oncology, Chennai Cancer Institute - Women India Association (WIA)
Dr. Malliga is currently the department head of preventative oncology in the Chennai Cancer Institute (WIA) in India. Dr. Malliga currently helps with the Pocket colposcope image concordance study. As the department head, she organizes community based screening programs, designs and prepares awareness materials, trains medical professionals across the country for breast and cervical cancer screening, and runs the colposcopy clinic.
Olola Oneko, MD
Professor of Obstetrics and Gynecology, Kilimanjaro Christian Medical University College
Dr. Olola Oneko is currently an OB/GYN professor at Kilimanjaro Christian Medical University College. Prior to becoming a professor, he worked at Tanzania's Kilimanjaro Christian Medical Centre (KCMC) as a practicing OB/GYN. Oneko is involved in KCMC-Duke research and training programs related to cervical cancer, emergency obstetric care, and obstetric fistulae and trauma.
Rose Kosgei, MBChB, MMED, MSc
Lecturer in the Department of Obstetrics and Gynecology, University of Nairobi
Dr Rose Jepchumba Kosgei is a Lecturer in the Department of Obstetrics and Gynecology, University of Nairobi and a Consultant Obstetrician Gynecologist in Kenyatta National Hospital, Kenya. Her work focuses on Screening and management of cervical premalignant lesions, Gynecologic Oncology, HIV, tuberculosis and Gender Based Violence. Dr Rose J. Kosgei has experience in Public Health and training with over 20 papers published in peer reviewed journals.
Roopa Hariprasad, MD, PhD
Scientist, Division of Clinical Oncology, National Institute of Cancer Prevention and Research (ICMR)
Dr. Hariprasad currently serves as a scientist in the division of clinical oncology at the National Institute of Cancer Prevention and Research (ICMR) in Nodia, India. Her research interests include cervical and breast cancer screening, colposcopy, preventive oncology, and community based screening. She holds membership at the Indian Association for Cancer Research, International Gynecologic Cancer Society, and the American Society of Clinical Oncology.
Marlee Krieger, MS
Research Project Manager, Dept. of Biomedical Engineering, Duke University
Marlee Krieger received her B.S. degree in Biology and her M.S. degree in Molecular and Cellular Biology from the University of Massachusetts, Amherst. There she studied the relationship between SOS expression and DNA recombination in Escherichia coli. She is currently working as a Research Program Manager in Dr. Nimmi Ramanujam's laboratory at Duke University in the Department of Biomedical Engineering. She is also a member of the Center for Global Women's Health Technologies Center where her research focuses on the development the POCkeT (Point of Care Tampon) Colposcope to screen for cervical cancer in resource-poor settings. She is also the Director of DukeEnage Orange County, an immersion program that aims to empower young girls by giving them tools to help navigate social, economic and gender barriers. In 2016, she became a team leader for Bass Connections Peru. In this project, a diverse team of faculty, staff and students map the various stakeholders involved in the implementation of the POCkeT Colposcope in Peru, one of the initial launch countries.
Ernesto Ortiz, MD, MPH
Research Project Manager, Duke Global Health Institute
Ernesto is Peruvian/American, got his medical training in Peru, and then moved to the U.S where he got his MPH at the University of Iowa. After receiving his MPH he stayed at the university for a year to conduct research on zoonotic influenza. In 2007 Ernesto moved back to Peru and spent four years at the US Naval Medical Research Unit-6 researching emerging infectious diseases in Peru. He has been at Duke since 2012 doing research on Environmental Health and Infectious Diseases, with most of his projects focused in Peru. Ernesto serves as a liaison between researchers at Duke and the Pocket colposcope clinical team in Peru.
Jose Jeronimo, MD
Senior Advisor for Women's Cancers, PATH
José Jerónimo, MD, is the senior advisor for women's cancers with the Reproductive Health Program at PATH (Seattle), where he leads the validation and demonstration of new molecular technologies for cervical cancer screening, development and evaluation of new treatment modalities for precancerous lesions of the uterine cervix, and implementation of new strategies for cervical and breast cancer prevention globally, Dr. Jeronimo provides advice about technologies that would be required in developing countries, reviews the progress of the technologies being developed at Duke, and provides feedback on how to make those technologies more amenable to implementation globally.
Jennifer Smith, PhD
Associate Professor in the Department of Epidemiology, University of North Carolina at Chapel Hill
Dr. Jennifer S. Smith is a professor in the Department of Epidemiology at the University of North Carolina at Chapel Hill's Gillings School of Global Public Health. Dr. Smith is also affiliated with the UNC Lineberger Comprehensive Cancer Center, UNC Center for Aids Research and the UNC Center for Women's Health Research. Dr. Smith has conducted research on HPV infection and associated cervical neoplasia and cancer since 1995 and has published over 200 articles in international peer-reviewed journals. Her current research focuses on epidemiological studies of human papillomavirus (HPV) and cervical cancer worldwide (primarily in China, Kenya, South Africa and North Carolina), with a focus on prevention via screening, HPV self-screening and prophylactic vaccines.
Rae Jean Proeschold-Bell, PhD
Associate Research Professor of Global Health, Duke Global Health Institute
Rae Jean Proeschold-Bell, Ph.D., is a psychologist interested in the impact of systems on individuals, and in the environmental contexts experienced by individuals. She focuses her research on the joint treatment of mental and physical health, and on implementation science. Rae Jean has designed and tested nine health interventions, many of them in medical settings and drawing on a range of rigorous research designs. For the cervical cancer projects, she brings her skills in implementation science, including using mixed qualitative and quantitative methods to collect data to inform device feasibility and scale-up.
Jennifer Gallagher, BS
Clinical Research Coordinator, Duke University Surgery Office of Clinical Research
Jennifer is a clinical research coordinator at Duke and manages the Pocket colposcope clinical study at the Duke University Medical Center. She enrolls patients in the clinical study and provides support for the physicians who use the Pocket colposcope.
Lavanya Vasudevan, PhD
Research Scholar, Duke Global Health Institute
Dr. Vasudevan is an early career public health researcher with training in epidemiology and biostatistics. Her research focuses on understanding disparities in maternal and child health outcomes, primarily with respect to childhood vaccinations and healthcare access among children in adversity in low and middle-income countries. She has significant expertise and knowledge in the domain of mobile technologies for health (mHealth) and is interested in the implementation and evaluation of these technologies to support improved maternal and child health outcomes in resource-limited settings.
Dayne Hamrick, PhD
Research Analyist, Duke University Center on Globalization, Governance, and Competitiveness
Danny Hamrick is a research analyst at the Center on Globalization, Governance, and Competitiveness and is also a Ph.D. student in sociology at North Carolina State University. He currently serves as an instructor for the Bass Connections project "Pocket Colposcope: Increased Distribution and Adoption" His research focuses on innovation in agricultural commodities, especially heritage products. Using the global value chain framework, Danny examines how different actors and institutions involved in the life cycle of commodities negotiate decisions for innovation. At the CGGC, his current research includes issues of food security and the dynamic nature of agricultural value chains. Danny also holds a Master in International Studies from North Carolina State University and a BA in Spanish Language and Literature with a Global Trade and Commerce minor from Wake Forest University.
Alaattin Erkanli, PhD
Assistant Research Professor, Dept. of Statistical Science, Duke University
Alaattin Erkanli is an associate professor of biostatistics and bioinformatics at Duke University. His research interests include Bayesian hierarchical models for longitudinal data, Bayesian optimal designs, finite mixtures and Mixtures of Dirichlet Processes, Markov transition models, nonparametrics smoothing and density estimation, survival analysis for recurrent-event data, biomarker selection and detecting early ovarian cancer. Al guides the statistical analysis for studies involving the Pocket colposcope